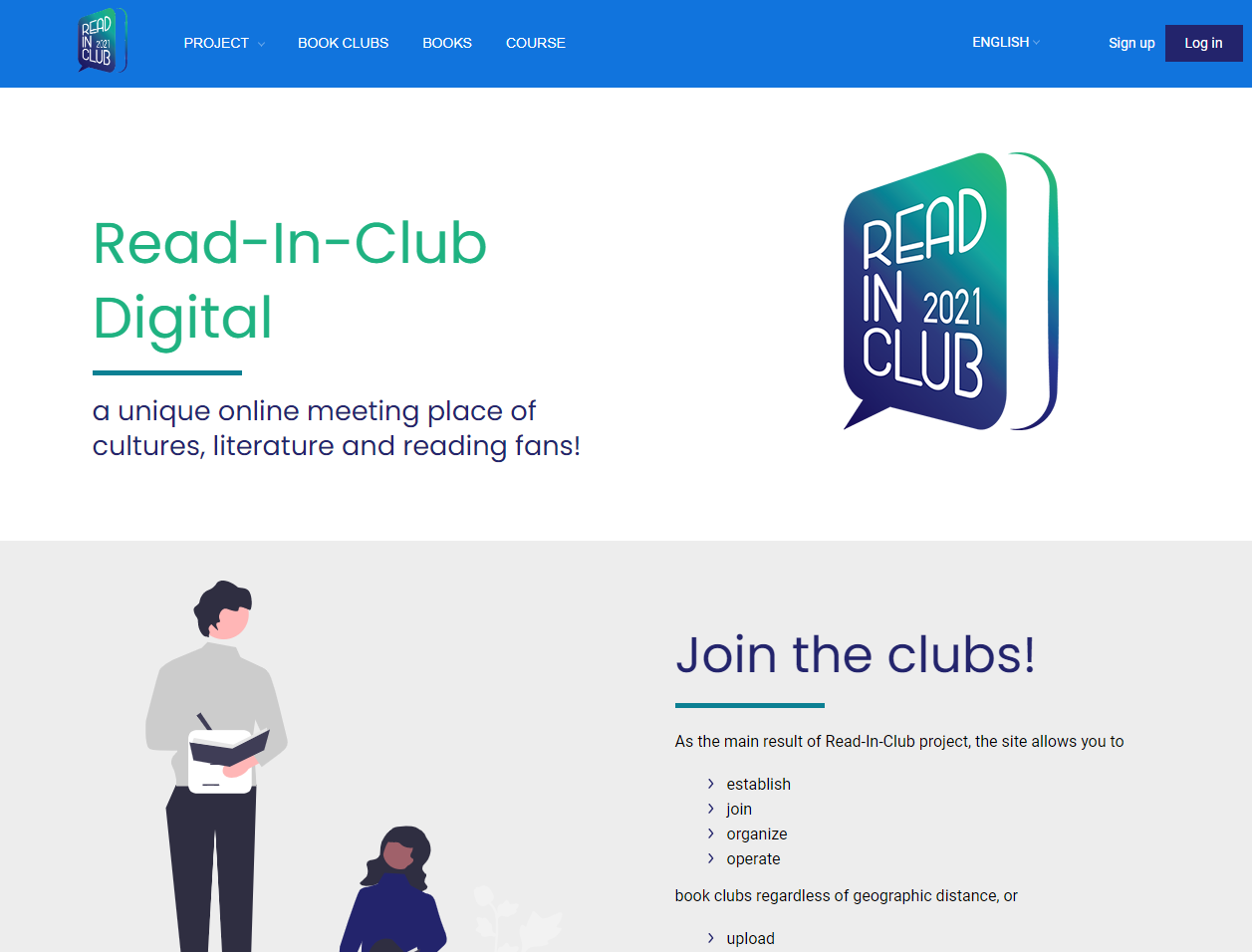 Result 3 is the design, development, testing and implementation of the unique multilingual website, readinclub.eu. The platform is available free for those, who are interested in community reading and helps book clubs organize their activity online, so that fans of literature will not be separated by the geographical borders. The platform represents all the achievements of the project and offers new perspectives for reading fans to collaborate even in times of physical closures like we had during the Covid-19 pandemic. 
The readinclub.eu website is available in Croatian, English, Greek, Hungarian and Slovenian languages and serves as an online place where:
reading club mentors can improve their skills and find guidelines for their job;
book lovers can find and upload books of interest to read; 
reading fans can join clubs or create one;
reading club mentors can upload events;
reading club members can make comments and deliver discussions; 
It also contains a pathway to the Course for Lit. mentors.
The website brings literature and culture of different kinds and origins together to establish a wide cultural community in Europe.