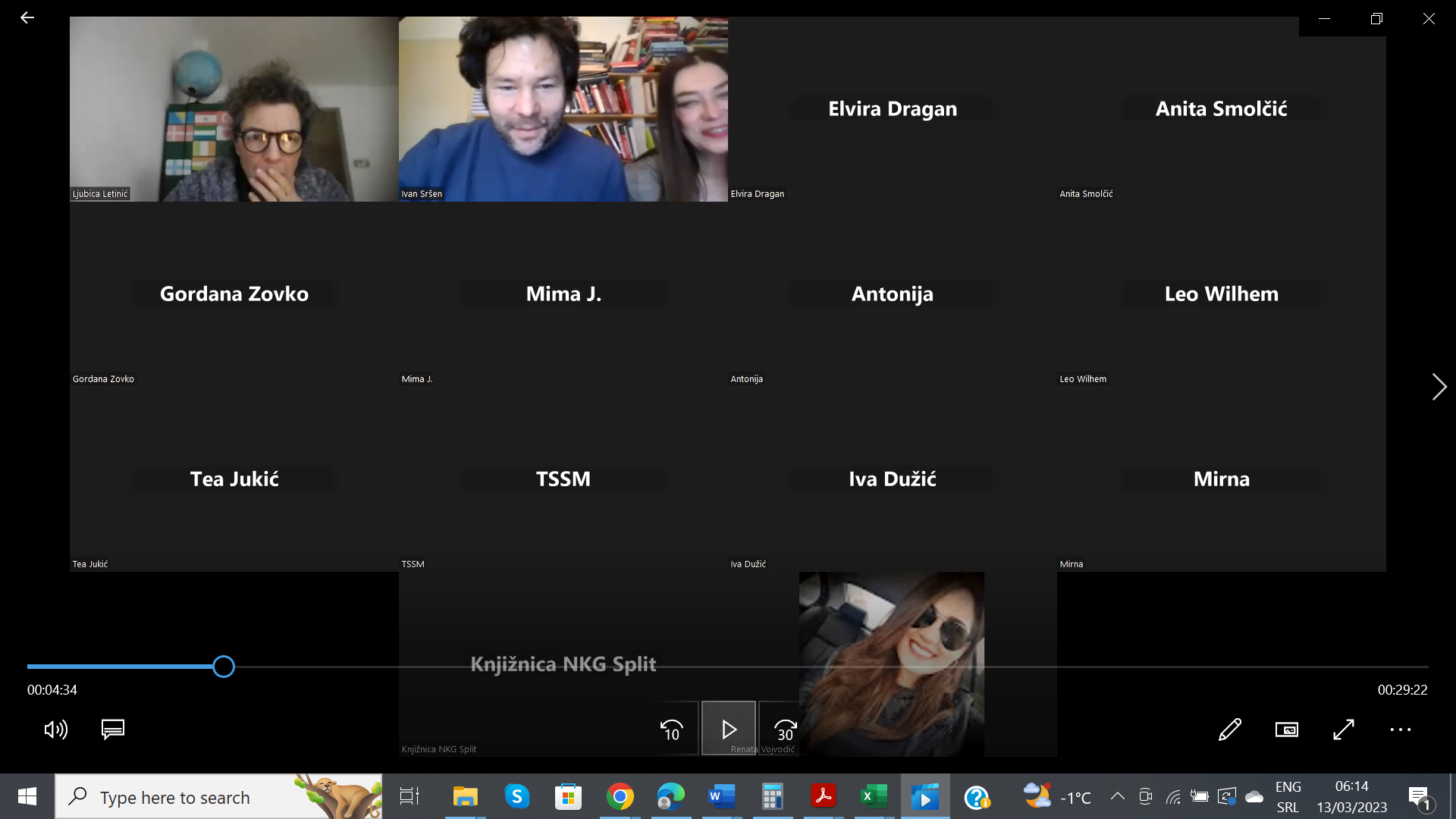 Info Day about the possibilities and the implementation of the Read-In-Club platform was presented online on January 24th 2023, through the Facebook platform of the Split City Library (Gradska knjižnica Marka Marulića) and also disseminated and co-hosted by Sandorf. Twenty registered participants joined the Info Day presentation, which lasted one hour. The presentation was attended by librarians, book club mentors, teachers, writers and translators, who were interested how to start their own online book club, those who are already mentoring a physical book club, but are interested in making it operational online as well, and those professionals (librarians) who would like to disseminate this tool to their widest pool of users, who can then have accessibility to connecting on their own, which is also an important mission of the 'Read-In-Club' project. 
The meeting went very well, all the main features of the Read-In-Club platform and module were presented and communicated to all the participants. Some participants had questions which were answered right away, and some additional info about the project and the modules was shared.
The conclusion of the meeting was very positive and enthusiastic about the possibilities of the Read-In-Club platform and its potential future usage.