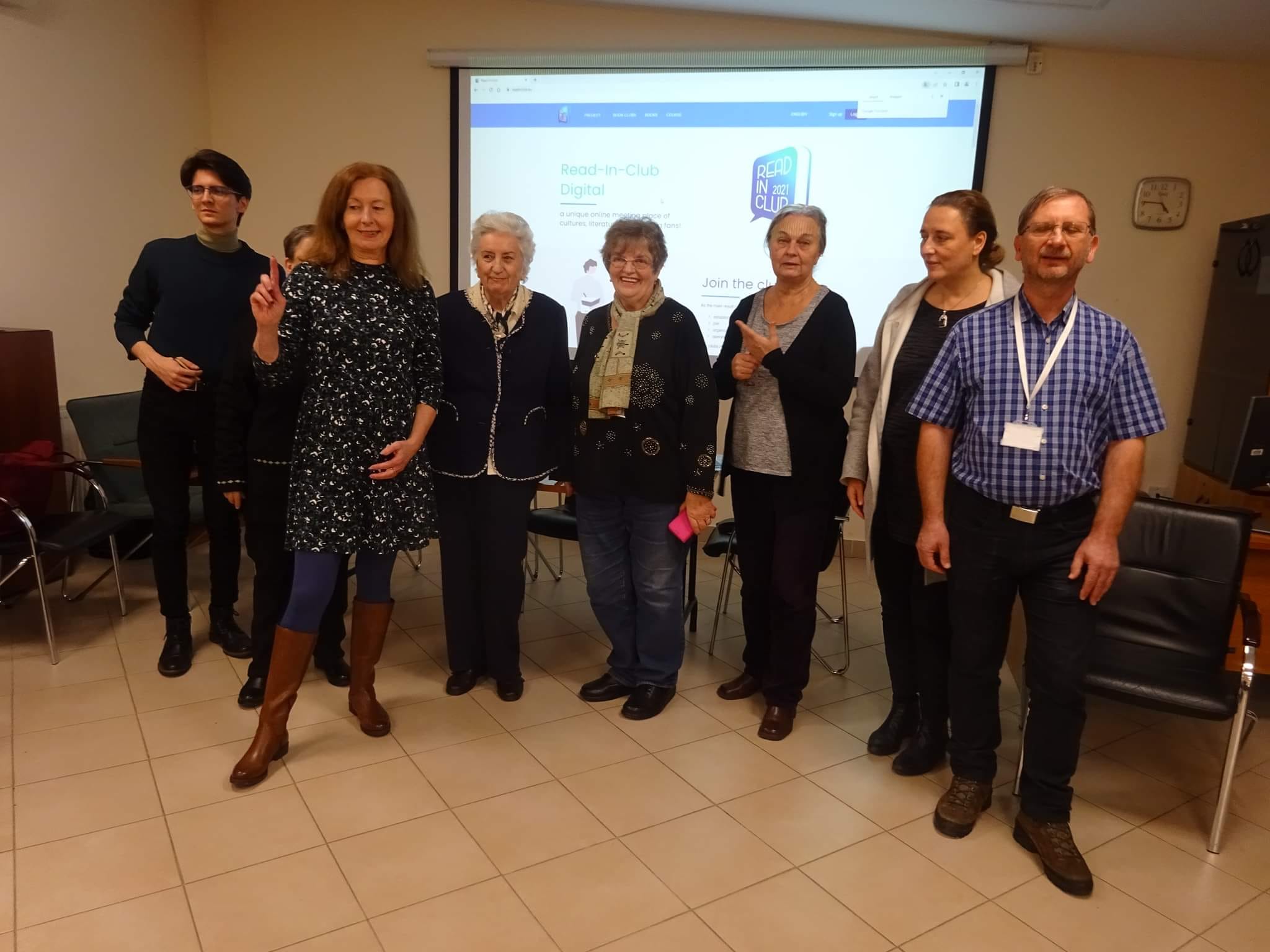 14th December 2022 was the day when ReadInClub#Digital website was first introduced to the audience of reading club mentors and members face to face.
The event took place at one of the most recognized and reputed venue of book culture and reading, the Library of the Central Statistics Office Headquarters in the heart of Budapest.
Book clubs from all over Hungary – mostly the member organizations of our assisted partner organization, Association of Reading Circles – meet there regularly and these meeting are always organized around a specific topic, a celebration or an anniversary. The occasion of their last gathering last year was to celebrate Christmas together, to close the programs of 2022 and the show off of the digital platform implemented within the Read-In-Club project.
Annamaria Kacsur, project manager of ITStudy Hungary presented on the website and the audience had the chance to overview and try it. There were 2 mentors who had taken part in the testing of the website and they helped to promote the most usable functions and content to the others.
The event ended with a long and nice informal chat about the information presented and the life of Hungarian reading circles sitting around the table set up for Christmas some of which expressed their willingness to use the website for their club activities.