Read-In-Club Digital
a unique online meeting place of cultures, literature and reading fans!
Image
Join the clubs!
As the main result of Read-In-Club project, the site allows you to
establish

join

organize

operate 
book clubs regardless of geographic distance, or
your favourite books. You'll get along easily with using it by studying the User Guide.
You can attend the online COURSE for FREE that qualifies you through enhancing your training skills and digital competences and rendering you a "Lit.Mentor" of intercultural dialogue. The course is available in English, Croatian, Greek, Hungarian and Slovenian and prepares you to
develop a cross-sectoral approach for cooperation established in the EU values which are generated and conveyed by the art of literature.
address the challenge of ingraining the educational aspect of reading clubs for social inclusion and intercultural dialogue in the "digital, post- COVID agenda" of the book industry stakeholders
develop and deliver a digital reading club platform, innovative training materials and content methodologies for successfully meeting the needs of reading clubs' coordinators and their communities and empower them at all levels.
Image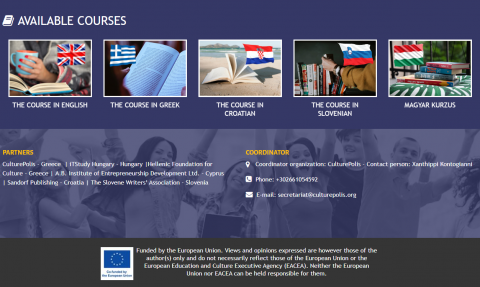 Image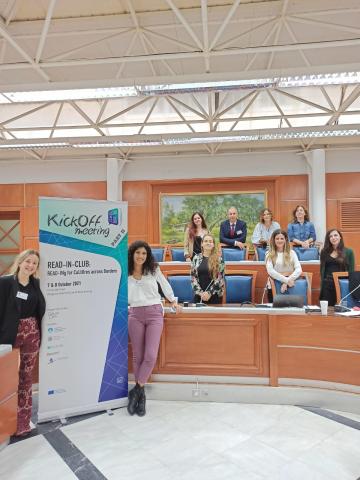 About the Read-IN-Club project
The project READ-IN-CLUB—READ-INg for CuLtUres across Borders—includes 6 partners (CulturePolis, Hellenic Foundation for Culture, iTStudy, Slovene Writers' Association, Sršen Ivan—Sandorf Publishing, and iED) from 5 different countries (Greece, Hungary, Slovenia, Croatia and Cyprus) and derives from the need to equip our society with those skills and competences which are essential to ensuring a swift and smooth recovery from the crisis.
What's new
Results
Here we publish each result achieved within the project,
freely available for those who are interested.
About the partners